How to load grocery list into supermarket
For Woolworths:
Tap on the Woolworths tab
Login to your Woolworths account
Your grocery list items will automatically be loaded into your Woolworths shopping cart.
For Coles:
1. Tap on the Coles tab and your grocery list items will be automatically copied to your clipboard.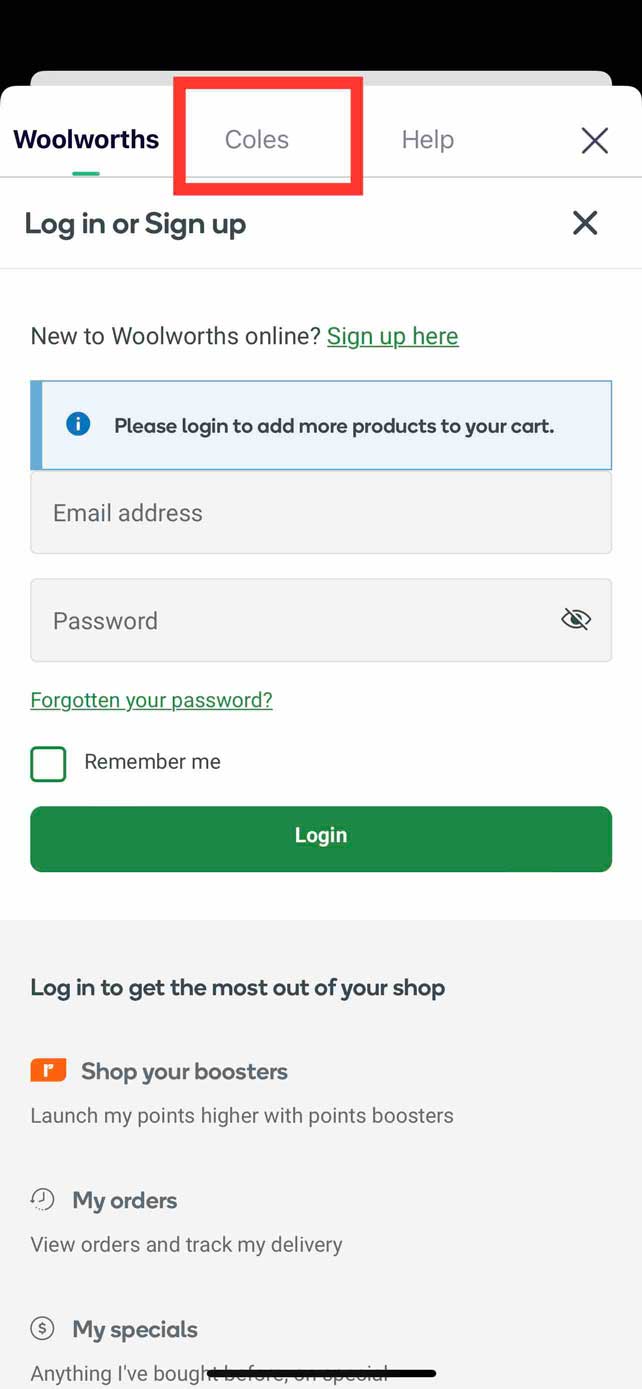 2. Tap on "Log in" and login to your Coles account.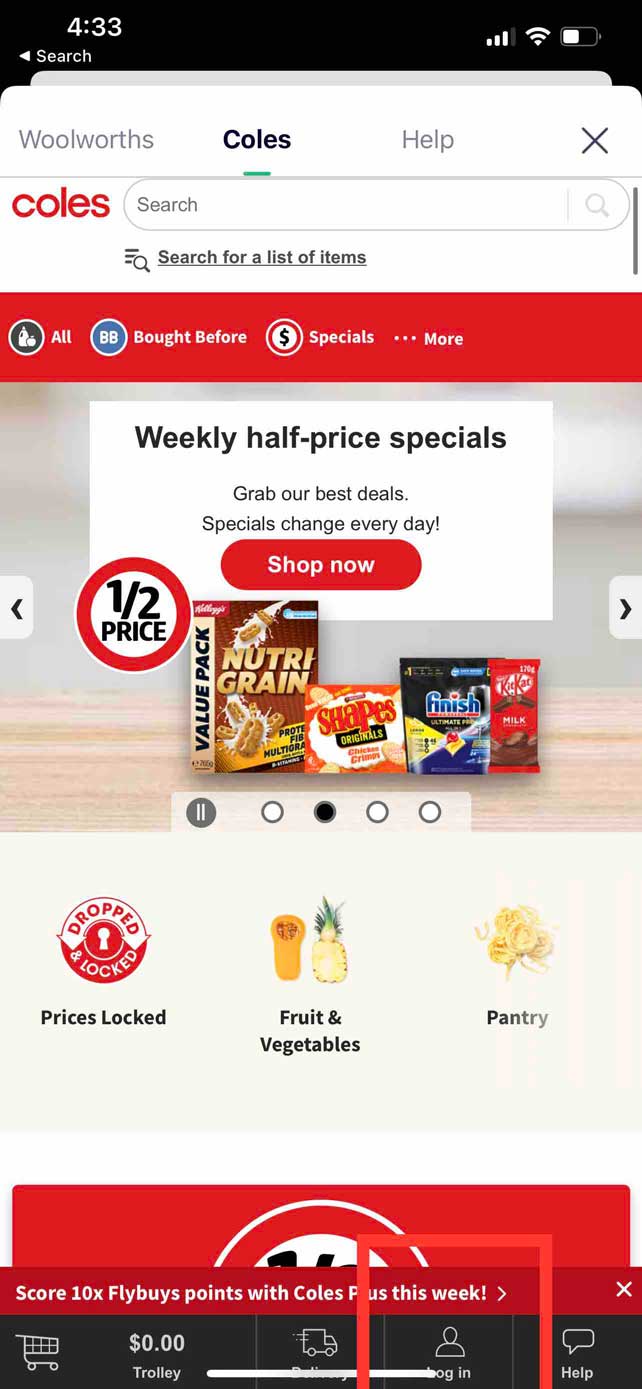 3. Tap on "Search for a list of items" on Coles website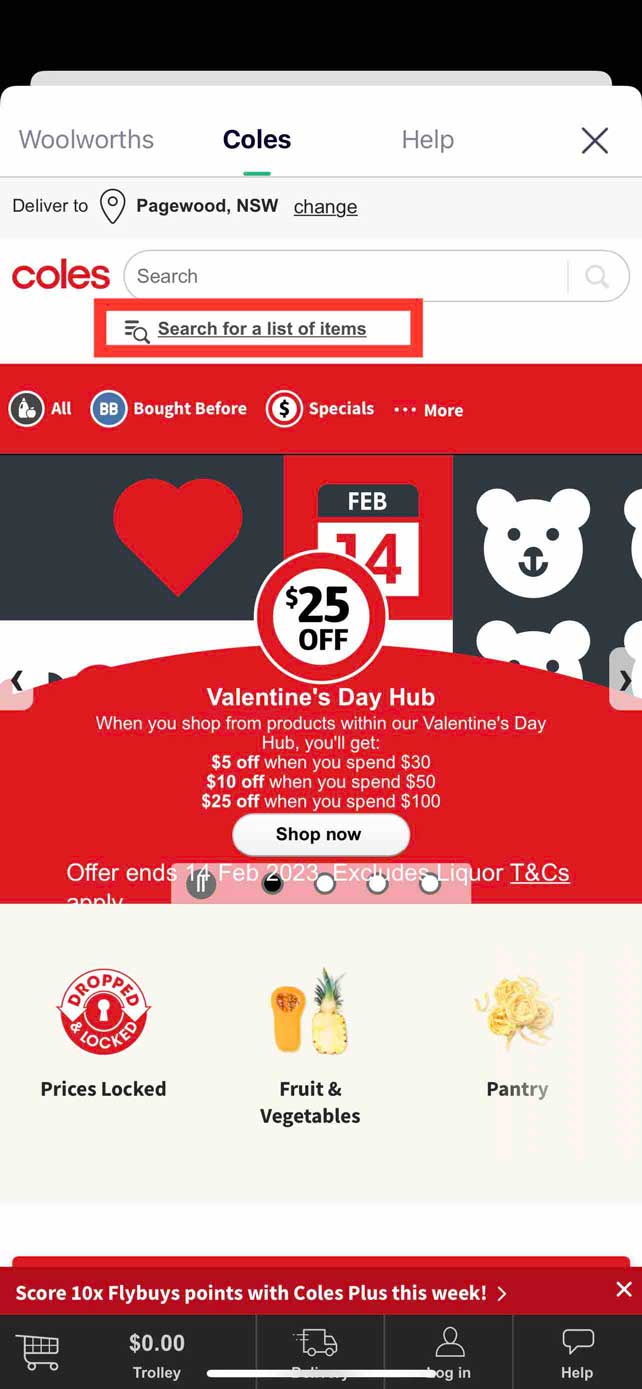 4. Long-press on the right side, tap on paste and you will see the items pasted into the box.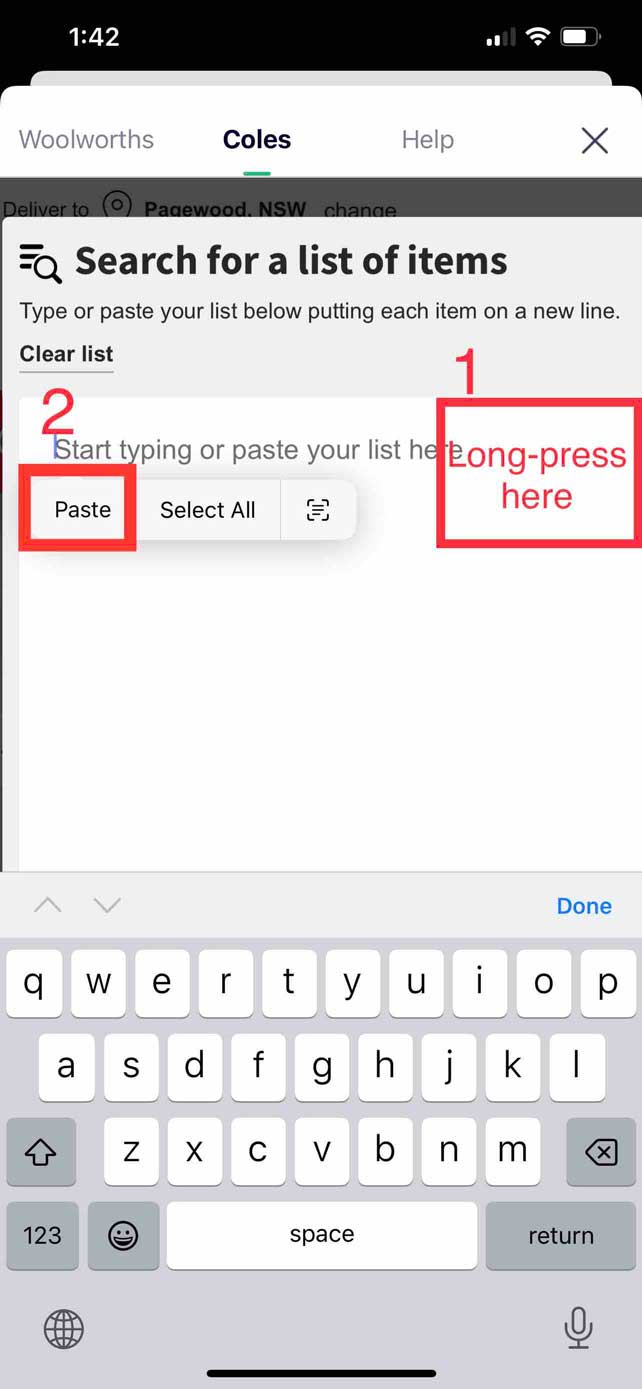 5. Tap on the "Save and search" button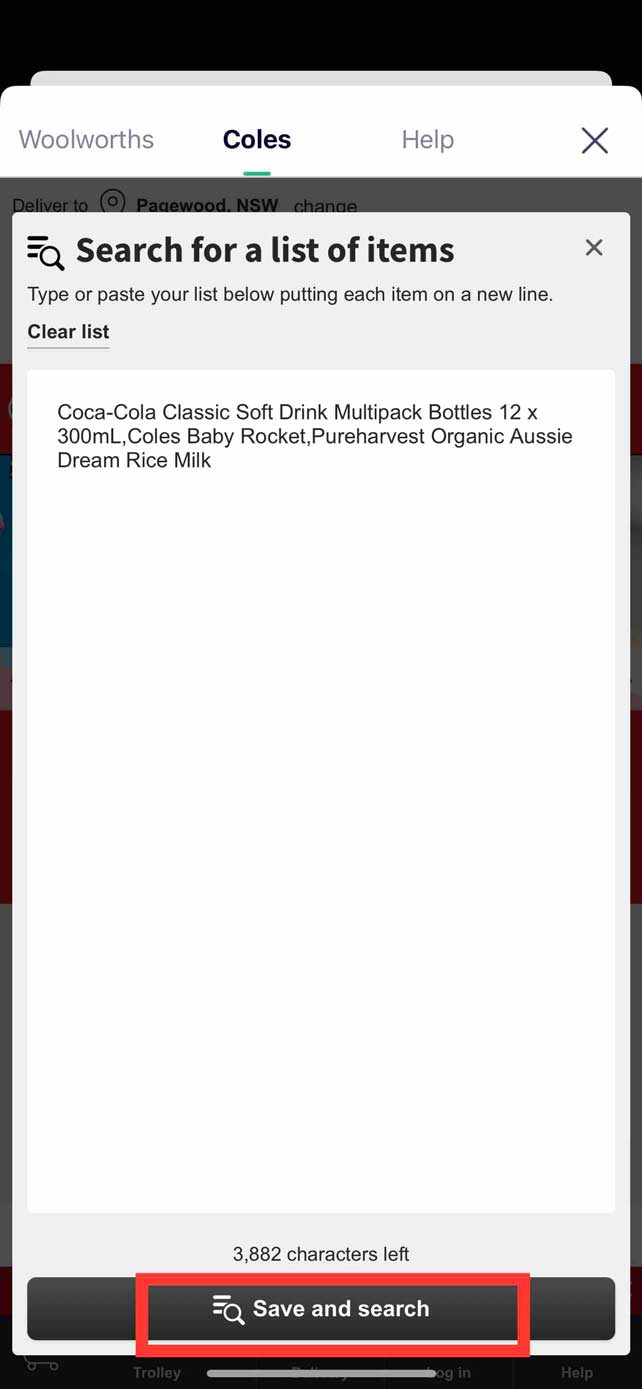 6. Tap on the name of each item from the top and add it to your shopping cart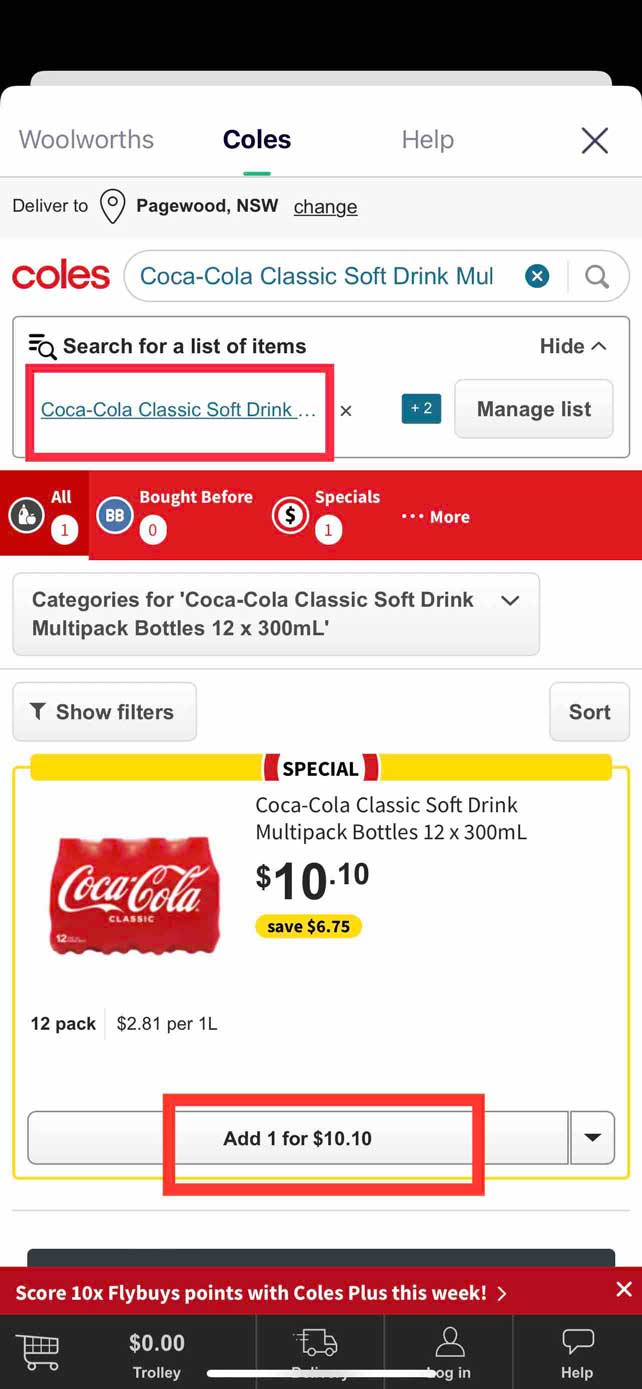 7. Tap the "X" on the top to remove the item from the search and tap on next item to move on.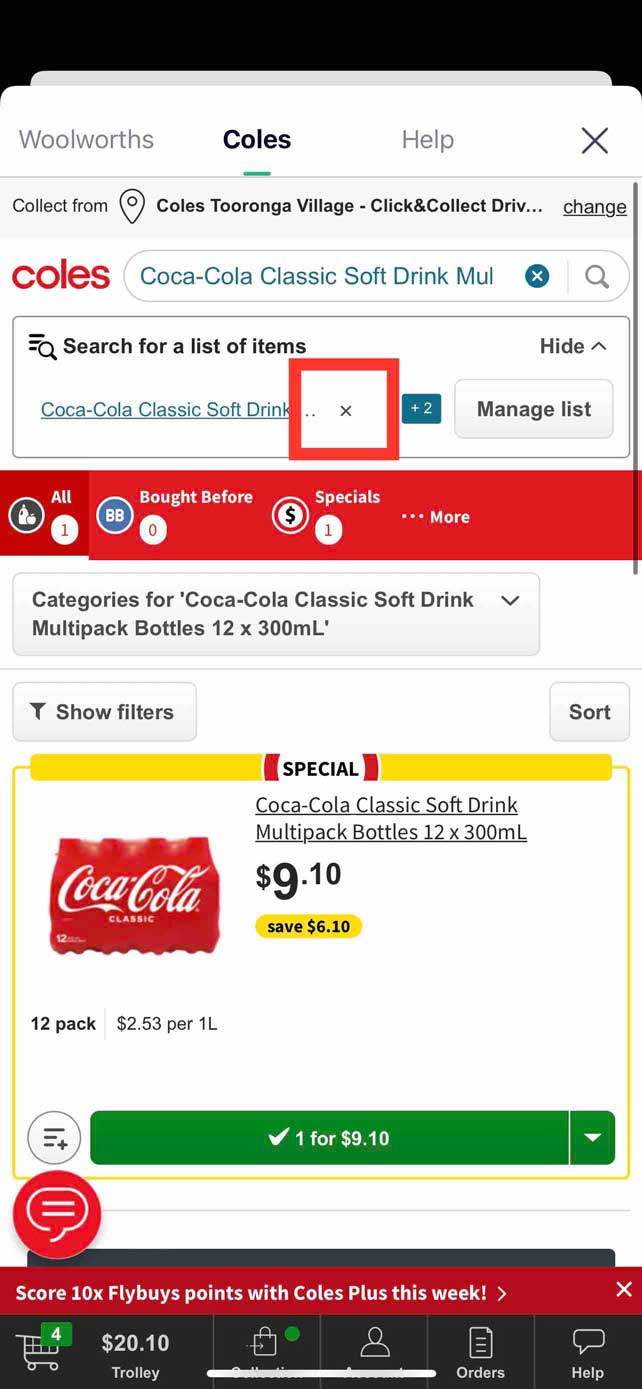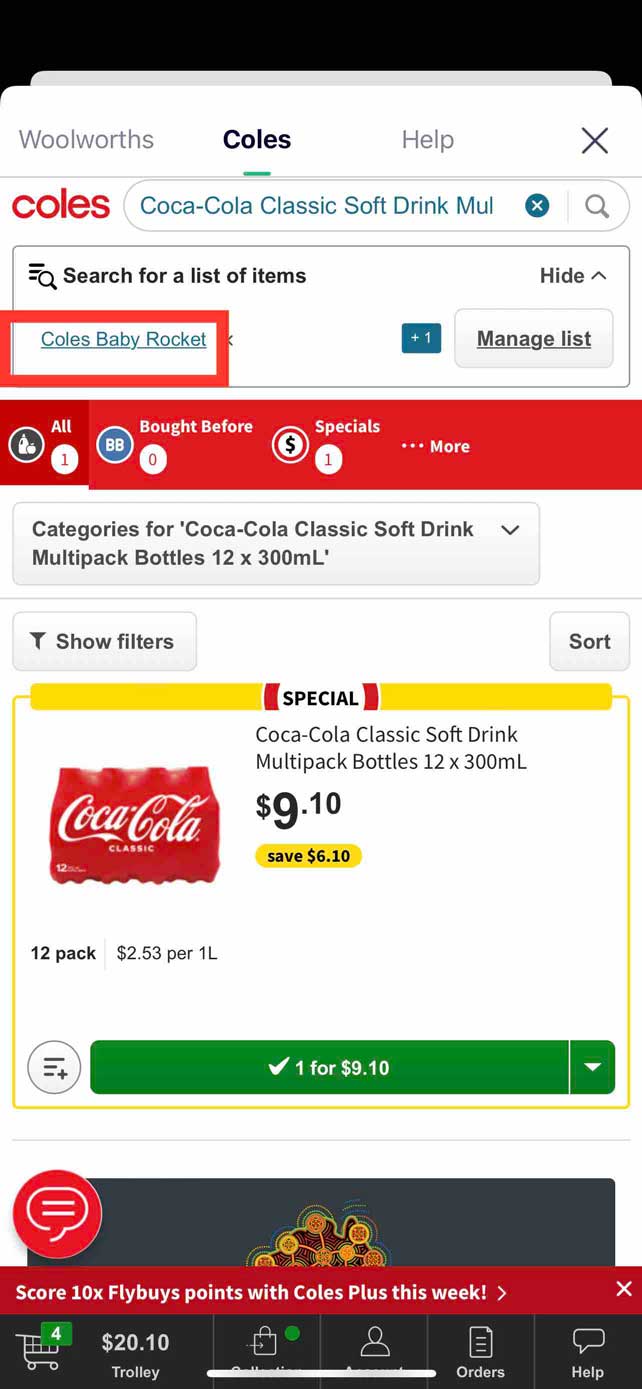 7. Continue this process until you've added all items to your cart and tap on Trolley to checkout.