How to add my products to my Watch List?
1. Go to the "Search Button" under List
2. Search Products you want to add to your watch list
3. Click on product –> you will then have an option to click on the heart button
4. It is now added to your watch list (that means when it goes on special you will receive a notification from us) make sure notifications are turned on.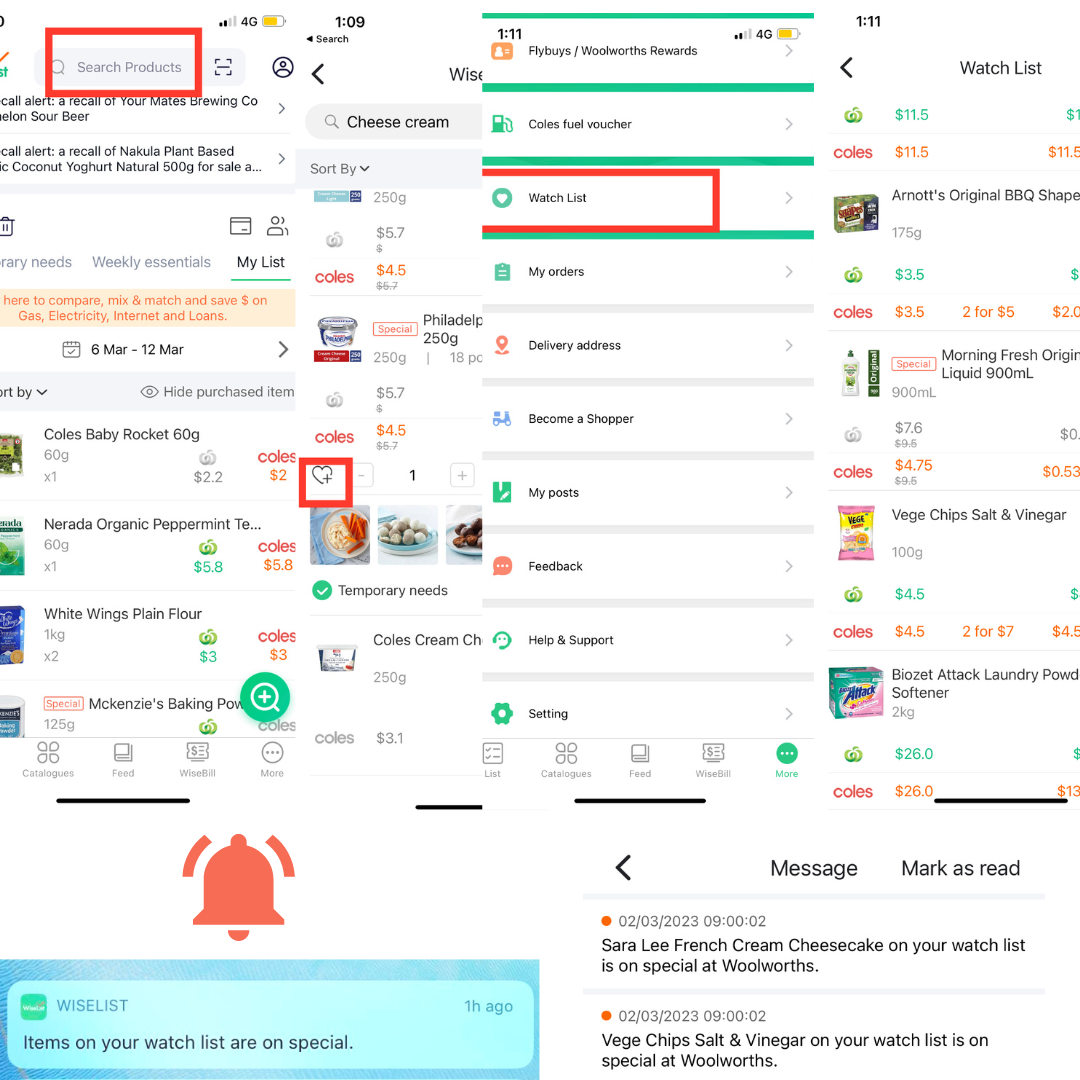 To check your Watch List items, tap on watch list under "more tab"
You will then see all your watch list items!
How to remove Watch List items?
Go to your Watch List section and un tap the heart button