Why make a simple bagel when you can spice your bagel up? If you love bagels like Sophie. Follow Sophie on the WiseList app to view all her delicious recipes.
Ingredient List:
1 Bagel (Plain or Wholewheat)
3 Tablespoons of butter
2 Slices of Cooked Bacons
2 Eggs
6 Asparagus
2 slices of American Cheese (optional)
1 handful of spinach (optional)
Step 1: Toast Bagel Slices
Cut your bagel slices into half and place them in the oven for 3 minutes or to your liking. If you don't have an oven you can also place them in a toaster.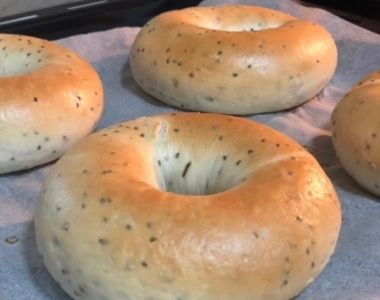 Step 2: Scramble or fry your eggs
Heat your pan up on medium heat, add butter or oil to your pan and fry your eggs to you liking. You can have them scarmbled, well cooked or sunny side up.
Step 3: Place your asparagus & bacon in the oven for 5-10 minutes until golden brown
Make sure to wash your aspargus first and chopped 3cm of the end bit of the asparagus off. Wrap your bacon around the asparagus. After that, place them in the oven for 10 - 15min or until golden brown.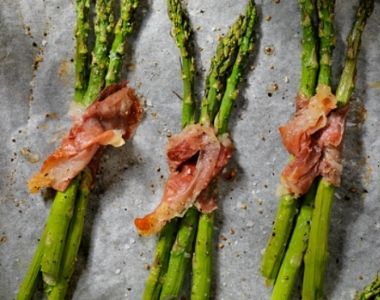 Step 4: Top bagels with butter spread, cooked eggs.
Bring a nice plate out and place your bagel base on the plate add a spread of your choice. Start placing your egg and next is your bacon wrapped aspargus.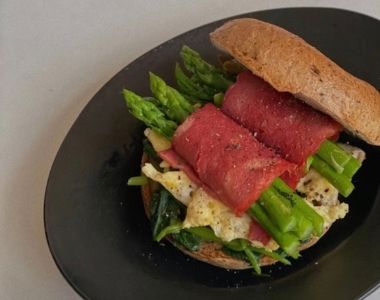 Step 5: Serve immediately and enjoy